Ski and sport school Falkert
Welcome to our ski school!
My name is Peter Huber, I am the owner of the ski school and successor to my father Albert Huber, who founded the ski school in 1969. For almost 40 years now, special emphasis has been put on providing individual ski instruction for the entire family, thus ranking our ski school among Carinthia's best.
As we have always been determined to provide you a complete all-round service, ski hire and the NOCK SPORT shop form part of our business. Find top quality hire equipment and high-end ski service in the Ski-Fit-Service-Shop.
Info at a glance:
Course times: 9:30 a.m. – 12:30 p.m.
Meeting point: Sonnenlift
Group: small groups according to proficiency
Supervision: international ski instructors
Race: giant slalom, probably on Fridays (weather permitting)
Equipment: arrived equipped at meeting (check list)
Helmets required
Bring your ski lift ticket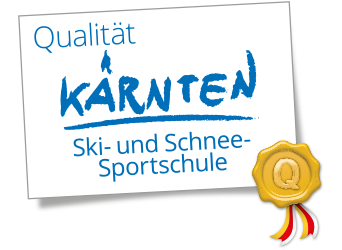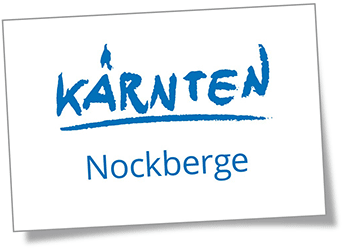 Heidi's Ski Club
Hello my friends – it's me, Heidi. Let's learn how to ski together with Peter and Schnucki, the little goat. Grandpa will watch over our first turns in the snow and you will be surprised how soon we will be able to dash down the slopes.

Where can we start? We meet at the ski school's nursery room and begin with our first steps on the ski lawn at the school's doorstep, a fenced-off area exclusively for us. There we are safe and well looked after. I'll tell you a secret – there is also a magic carpet that will help us to get up the hill easily. Off we go – can't wait to start ...

When can we start? Our course begins at 9:30 a.m. and ends at 12:30 p.m. We will all meet up before splitting up into small groups, where we will then learn how to ski whilst having loads of fun. Since skiing makes you thirsty, we will of course take a break to fortify ourselves with drinks and snacks.

At the end of the course, a children's ski race will be held for you to show how perfectly you have mastered "stop", "turn", "pizza slice" and "spaghetti" . After we have raced through the course to the finish line with real race numbers, you will be awarded a certificate and a medal – you can also keep the race number.

See you soon ... I'm looking forward to meeting you!
Skitraining for kids
Children's ski courses were yesterday – ski training for kids is today. Cool kids need cool training. Have you ever tried "Big Foots"? Explored off-piste areas on skis? Left your own tracks in untouched snow?

On Mondays, the children are divided into groups. The program is then adapted to their skills and progress with action and fun guaranteed.

What's on the program?
Fun on the slope with Big Foots
Slalom training for racers
Video analysis "be a pro"
Off-piste skiing
Freestyle (jumping, ...)

Racing time:
The instruction concludes with a fun giant slalom ski race (for 4 days of training or more) including a priz- giving ceremony. Time is taken within the group, medals and certificates are given individually. In the end, only hundredths of a second will decide!
Private Lessons
Would you like to learn skiing/snowboarding or improve your technique? Book your personal ski or snowboard trainer and organize instruction according to your individual needs and wishes.
On request:
Video analysis for beginners and pros
Slalom training
Deep powder snow training
Varied skiing
Make your reservation for your private lessons with us and off we go ... for ski or snowboard lessons for any level.